equine bodywork in san diego county
Therapy for the Sporthorse
I aid in keeping your equine companions and athletes comfortable at home or in the ring by increasing their suppleness and mobility so that they may feel and perform at their best.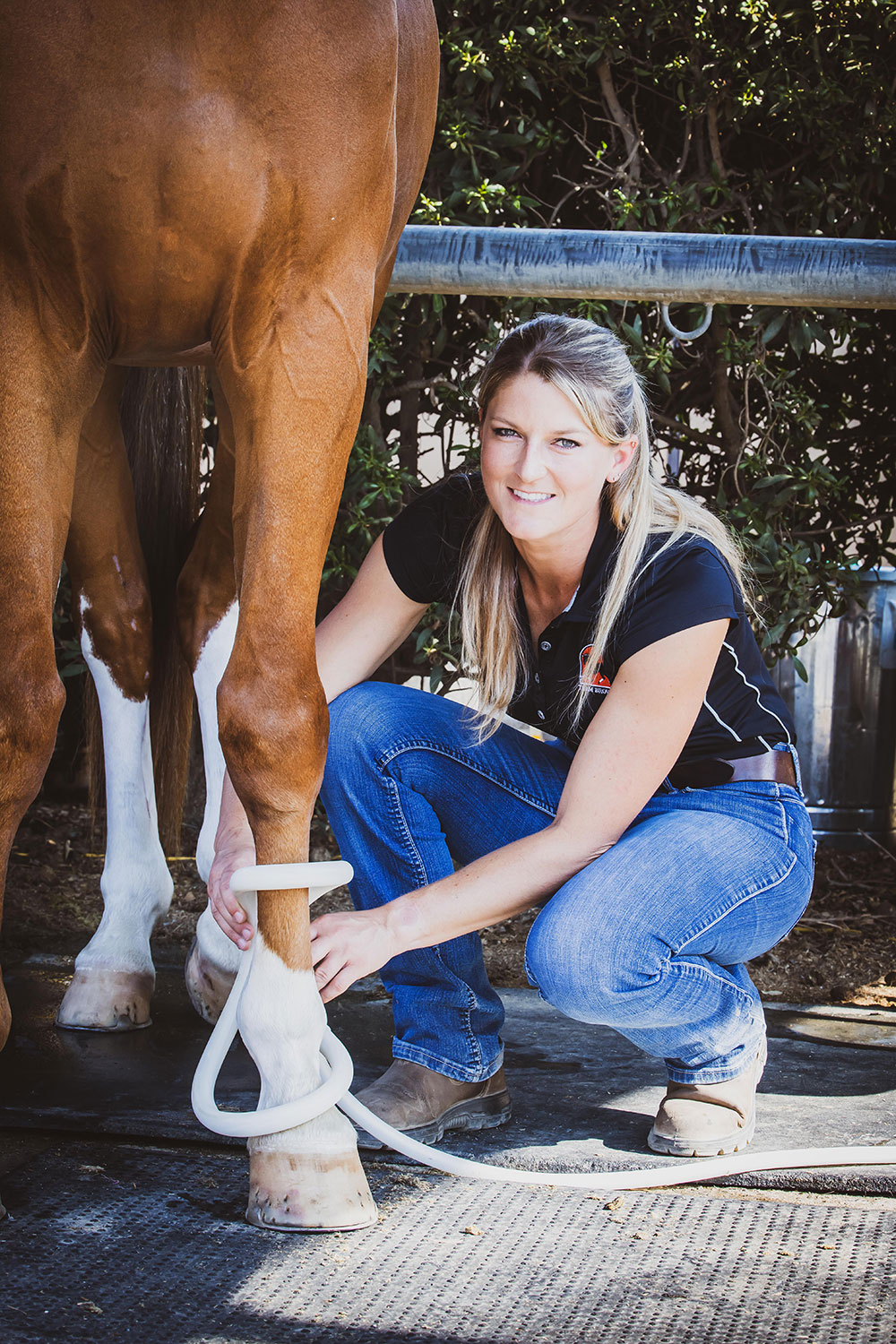 Sadie graduated from California State Polytechnic University with her B.S. in Animal Health Science in 2013 and received her license as a Registered Veterinary Technologist (RVTg) shortly after. She has worked as a Veterinary Technician in small animal hospital and enjoys keeping companion animals healthy and comfortable. 
Sadie went on to become a certified Equinology Equine Body Worker (EEBW) which included an extensive course in England and 320+ hours of case studies. She is also a Certified PEMF Practitioner. Her knowledge and expertise arises from her experience working at equine practices. Most recently, Sadie worked at San Dieguito Equine Group primarily with Dr. Paul McClellan and Dr. Rebecca James as an ambulatory technician in the performance horse industry for almost a decade. Sadie also has 4 years of experience as a Licensed Veterinary Technologist in small animal practice. She is an avid equestrian, beginning at a very young age and currently a regular competitor in Dressage and Three Day Eventing with her personal horse. Sadie enjoys fitness and strongly believes it plays an important role in the rider and horse's ability to perform well together. In her free time, Sadie enjoys hiking with her dog, playing volleyball, and keeping fit in the gym.
Sadie has been working with my horses Beltano and Equirelle. They both feel more comfortable and relaxed after their treatment. I get very good information from Sadie after her work on them and feel that it helps my training as well as the horses attitude and soundness.
Guenter Seidel
Olympian, Bronze and Silver medalist for the U.S.
Rancho Santa Fe, CA
book an equine therapy session